Know that YOU are more than you think you are
(And the story of the photo that took me to the South of France)
"I know."
Have you ever had any instance in your life when you feel so sure of something free of any resistance or doubt at all?
That's what I felt after I took the photo of Allison Harvard from our fashion editorial shoot.
I remember feeling a rush of excitement as I showed that specific photo to my team.
"This is a contest piece. This is going to win." I said with conviction while everybody just nods and looks at me like a an excited freak babbling about a photo that I just took.
It's like you're stoned but you're not; It's as if the past present and future collides in one space and you are just so damn sure about something – and that is winning.
I submitted the photo to the FOCUS PHOTO LA's Summer Competition. It is one of the most reputable Photography Competitions in LA with a consistent board of esteemed judges. There is a $60 entry fee to join, which I think is reasonable enough to put your work in front of the eyes of Photography and Art Professionals.
Last season, one of my photographs was awarded the 2nd prize title.
But as soon as I saw the opening for the new competition I told myself that I am going to win this- and I fucking did.
The prize of the competition, aside from the title and the bragging rights, is a round-trip ticket to Arles, France (for the Rencontres De La Photographie) with 3 days lodging included plus exhibition of my work with one of the galleries in Arles during the festival.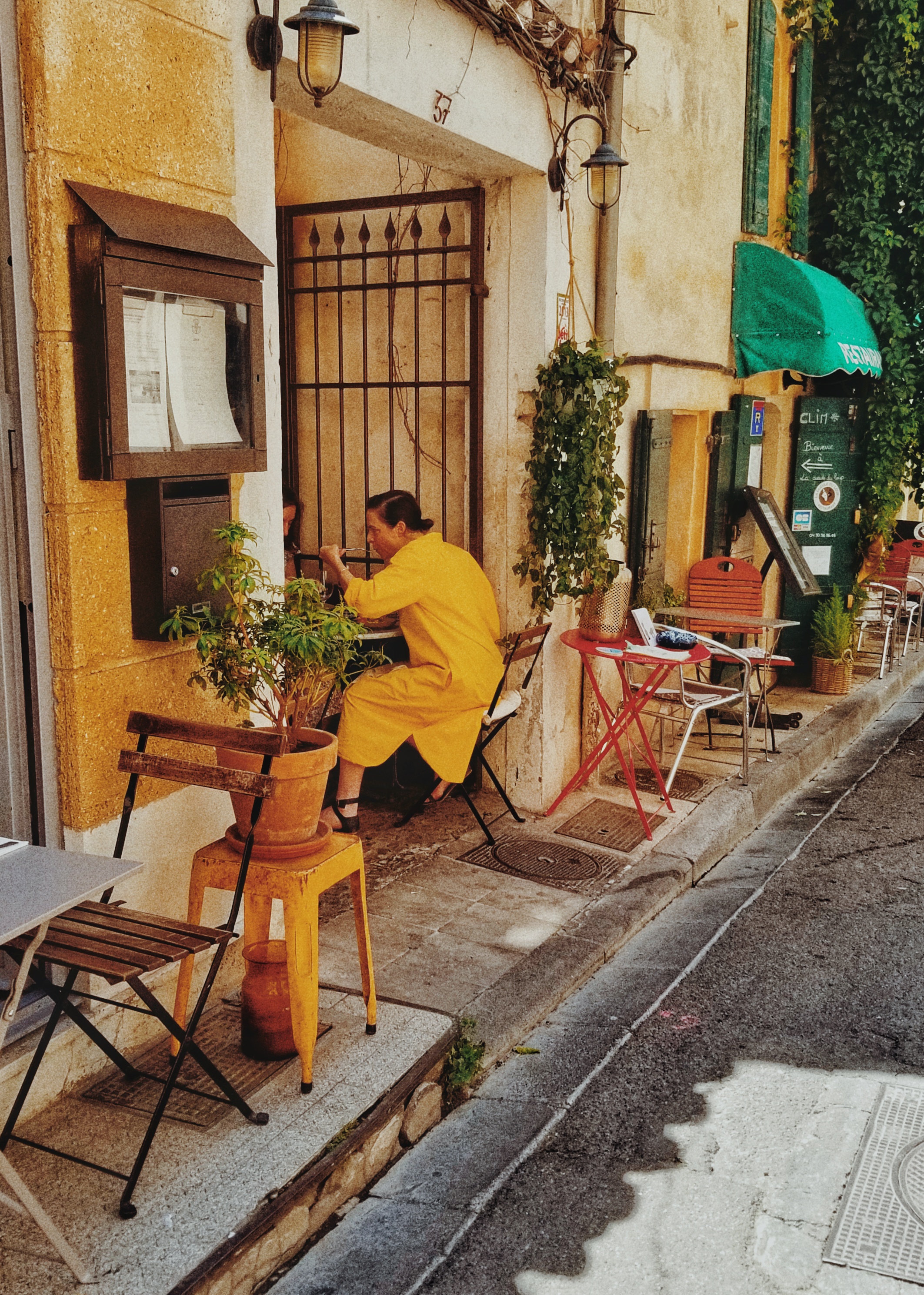 The Rencontres De La Photographie is the biggest, one of the most celebrated, and probably the oldest Photography Festival in the world.
It was founded in 1970 by the Arles photographer Lucien Clergue, the writer Michel Tournier and the historian Jean-Maurice Rouquette
According to the Festival's foldout Program:
"The well-named Rencontres-French for "meetings" – Is a place of exchange with photographers, between professionals and above all with the public.
It maps out the world of photography, echoing both historic and contemporary artistic practices."
Festival's opening Week is on July 2-8 and it runs until September 23, 2018
This Photography Festival is full of photographers, exhibition curators, features projections, panels, exhibitions, tours, book signings, portfolio reviews, meetings, parties and lots of great opportunities to network and just be with the presence of the photographic community.
Sam Stourdze, Director of the Rencontres d'Arles, says,
"…this year, you are invited to cross space and time with a breathtaking, celestial journey across the ages. Photography is often the best-placed medium for registering all the shocks that remind us the world is changing, sometimes right before our eyes. An Arts Program is an excellent time machine- a constellation of exhibitions, intersecting, interacting and occasionally colliding.
With the artist's eye as our aid, and the recent past as our measuring stick, we can discover the near future and shed some light on the big questions of society today."
The piece that won FOCUS PHOTO LA's Photo Competition is entitled:
"The Unbearable Lightness of Being" which is loosely inspired by Milan Kundera's novel of the same title.
While I was at the gallery, I get asked a lot about the piece and the title.
The thing is, the moment I first saw the Photo from the back of my camera screen, the title of Kundera's novel immediately popped into my mind. I have no idea how or why but I just knew that it is the right title for that specific photo.
It's as if we captured the complexities and the fragility of the human spirit all in one frame. There is "lightness" and there is also weight. And as we move forth in our lives, we always strive to balance the scale, continuously tipping it off from one side to the other. That's life. That's humanity for you- an ever-evolving interaction between the yin and yang, the hard and the soft, the heavy and the light.
Being in the festival is such an overwhelming and humbling experience. It's like being in a huge amusement park for Photographers. I felt small as I immersed myself in a city of alleyways, textured walls, beautiful restored ruins, churches, ancient structures from the past, art and photographs posted everywhere, photographers, art installations, exhibitions, and kindred spirits who all love and appreciate art and photography.
It was humbling because it makes you realize how huge the Photography community is. It is empowering because even though you are a small fragment of this huge entire community, you realize that you are an important part of it. And once you embrace the fact that you are a part of it, it changes you and it inspires you to create art with a purpose.
I am proud to be there as I know that I am meant to be there and I know that I am a moving part of a bigger picture. It's like there are loud drums beating in my heart telling me that I am not just who I think I am.