JUJU CHAN [CROUCHING TIGER HIDDEN DRAGON 2]
Instagram: jujuchanhk
Facebook: www.facebook.com/jujuchan
Twitter: JuJu_Chan

Can you tell us a little bit about your story? Who is Juju growing up and who is Juju now as a person?
I was born in Hong Kong and moved to the states when I was six. I started learning martial arts when I was ten years old. I am trained in Judo, Shotokan, Hung Ga, Wing Chun, Taekwon-Do, boxing and Thai-boxing. I represented Hong Kong in the Taekwon-Do ITF World Championships, Asia Championships, and China Open Championships. I have also fought and won in WMC The One Muay Thai Championships, in Hong Kong in 2014.
I am also a singer-songwriter and writer, releasing my first album in Hong Kong in 2011, and I have published two books in Hong Kong.

I got into martial arts because of my love for action films, since I was a kid. My dad loves action films. He would put an action movie on the TV at home almost every night, and when I was a kid, I loved to copy what's on TV. But of course it can be quite dangerous for a child to just copy martial art moves without any training. I remember one time I was copying a stunt that Jackie Chan was doing in Rush Hour, and I broke the glass of the coffee table at home. After that, my parents sent me to learn martial arts. I started with Judo because that's the closest martial arts school from my home. As I grew up, I also started learning shotokan, Chinese kung fu, Taekwon-Do, boxing, and Thai boxing. After I got my Taekwon-Do black belt, I also got selected into the Hong Kong Team and started competing in Taekwon-Do, and not long after, got scouted by a Muay Thai school to join their club and to fight for them in the Muay Thai Championships.
I went to NYU Tisch School of the Arts for my Masters, and had involved myself in some independent and school projects while I was in New York. After graduating from NYU, I went back to Hong Kong and got chosen to be the lead in a web series, which I would say is the official start of my acting career, as it was my first paid acting job.
My film projects include Crouching Tiger Hidden Dragon: Sword of Destiny (released on Feb 19, 2016), where I played a lead supporting role as Silver Dart Shi. I had also starred in Hollywood's legendary producer Roger Corman's Fist of the Dragon as the lead actress Meili, and received three nominations and won a Best Actress Award.
What inspired you to pursue acting? Was it something that you really wanted to do when you were young?
We only live once! I would love to try and do different things. When I was young, I had a lot of dreams and wanted to be in so many professions. And as I grew up, I knew the only way I could have a chance to be in different professions, and live different lives, will be as an actor.

I started doing theater drama and acting in Hong Kong when I was in high school, and that got me more and more interested in developing an acting career. I went to NYU Tisch School of the Arts for my Masters, and involved myself in some independent and school projects while I was in New York. I graduated from NYU and returned to Hong Kong to pursue my career in entertainment. I started showcasing my action skills in shows and even got a lot of acting roles. At that moment, I knew I had found my career path and passion.

Among all the characters that you have ever portrayed, are there any favorites?
I would have to say "Silver Dart Shi", in Crouching Tiger Hidden Dragon 2. At that time, I had already played lead roles in several films, but they were all non-fiction roles. Up to then, the only action I had done on screen was for short films. With "Silver Dart Shi", not only did I love her character, but I also got to work with some of the biggest legends of Chinese action films including director, Yuen Woo Ping, as well as action stars Donnie Yen and Michelle Yeoh. Honestly, I had a blast making this film!
How is it to be dubbed as "the Female Bruce Lee" and the next "Michelle Yeoh"
To me, it's an honor to be given such a comparison; it's an extra force that motivates me to continue improving my skills and performances. It also means that I need to always be at the top of my game. I need to keep training and keep improving, and not take things for granted. But of course to me, I am totally focused on being JUJU CHAN in the action film world.
What is the best part about being a part of Crouching Tiger Hidden Dragon: Sword of Destiny?
In Crouching Tiger Hidden Dragon: Sword of Destiny I played "Silver Dart Shi", the female warrior, fighting alongside Donnie Yen. It was great working with Donnie Yen, Michelle Yeoh and Master Yeun Woo Ping. New Zealand is such a beautiful location to shoot. I love the place, the people and the culture. And above all, being able to work these masters in the action film world is definitely the best part about the project.
Master Yuen is a legend, and it's a great privilege to be able to work in his films. He is a very hands-on director. During lunch times, I'd see him waving a weapon around, planning for the next scene. Although he is 70 years old, he is still super fit and active! And I loved how Master Yuen designed my character, and creating a lot of memorable fight scenes in the film!
Donnie is a very skillful martial artist, and he has great presence on film. It's an honor to work with him and be able to learn from him. He is very professional, family oriented, and very focused in what he is doing.
Michelle is an inspiration. She is the classiest action star, and I have learnt a lot from working with her. She is super friendly, professional, and cheerful on set. She is very skillful with swords, and screen action. It obviously all comes from dedication, training, and experience. I really enjoyed working with her and would love to work with her again.
How do you relate to Silver Dart Shi's character?
Silver Dart Shi was portrayed as a masculine female character. She was certainly not sexy, contrasting her strongly against some of the other female characters in the film. For me, I loved this about her. In fact, I often find it off putting when I meet people, and I can tell they are seeing me more for my body than for the skills that I have developed. I know this is a problem that many female actors encounter throughout their career in the entertainment industry. Shi was respected for her skills. To me, her situation is Nirvana.
Tell us more about your role Isabelle in your film Savage Dog.
Savage Dog is a full-on action film with an engaging story set in Indochina, in 1959. I play Isabelle in this film, the love interest of Scott Adkin's character, Martin. She is the stronger-willed of Martin and her. Isabelle is an interesting character, strong, resilient, but most of all, she is a believer in the good within the souls of men.
Isabelle is an optimist, focused, and is determined to win over and influence the man she believes to be her father (Steiner, played by Vladimir Kulich). Even though every sign on earth points to him being a terrible person, Isabelle is set on proving otherwise.
Do you do all of your stunts in all of your films?
Simply put, no. But I do most of it. The choices depend on a lot of things. Things involving martial art skills, up to now, I've done all of my own work. I've even done physical things like wall climbing and reaction falls myself because they couldn't find a female stunt person who could do it better than myself. Having said that, I've been doubled for work where my face isn't seen. I didn't even know until later. Production just schedule me to be on set for things where I was seen, and not when I wasn't. In the future, there may be certain stunts where production won't allow me to do, even if I wanted to. I certainly would love to try what it's like to crash a car, but I highly doubt I'd be allowed to do that.
You are an award-winning international movie actress, martial artist, Taekwon-Do (ITF) Hong Kong National athlete and medalist, a Thai Boxing Champion, and Hong Kong Pop Singer too. How do you manage your time doing all of these things?
I'm a workaholic! I can't sit still for a second. In fact, I was told off during filming because I'd be practicing between scenes instead of resting. I just never "feel" tired. But of course it affects my work when I don't rest. Sometimes I'm still like a little girl…I need someone to tell me to go to bed, or I'd be up playing all night long.
What else keeps you busy aside from acting?
Embarrassingly, it's mostly physical training. Mainly it's training in different styles of martial arts, and I enjoy learning pole dancing too. It's all very self-indulgent, which I feel a little ashamed of. In the past, I had put time into charity work. This was before I got into the film industry, and a little after. I've been concerned about the difficulties of the poor in Hong Kong, and wrote a bit about this in my first book. I had volunteered for charities, and worked with poor children, giving them piano lessons, and just spending time with them. This was all before things took off for me, and I ended up spending less and less time in Hong Kong. Today, I haven't made the time at all for this, but I hope to as soon as I become more settled in one place.
Any upcoming projects that can get your fans excited?
My other upcoming films includes: Sci-Fi film V-Force: New Dawn of V.I.C.T.O.R.Y. co-starring with Billy Zane & Bruce Dern, Made In Kowloon co-starring with Max Zhang & UFC star Anderson Silva, Hong Kong thriller XǏ NÙ ĀIYUÈ directed by Teddy Robin.
Dream project?
I would love to play a cool super hero character in films that can show case my real skills.
Book you're currently reading.
This is a bit of an in joke with my friends. I don't really read books. Of course, in order to have got my two degrees, I needed to read my textbooks, which I did from cover-to-cover as I was a terrible listener in lectures. But outside of these, I hardly ever read for leisure. The joke is, I don't read much, but I managed to author two books that have been published. The second of which is in its third edition.
Currently binge watching________
Silicon Valley. Before that, it was Big Little Lies.
Any advice you can give to any aspiring actors out there?
As an actor, you never give up when you face difficulties or challenges. Stay positive and surround yourself with inspirational people. You only live once, so if being an actor is your passion, let no one stop you!
If you're going to have a book what title would it be?
I've published two books in Hong Kong:
To Live a Beautiful Life (2010), Food & Ordering at a Restaurant (2013). If I were to publish my third book I would like to write a female superhero fiction novel. I've already got a title which I think is too good to reveal yet.
If you had the chance and opportunity to help a specific charity, what would it be and why?
I've always been aware of the terrible unfairness towards the poor, but other than making donations to charities and performing some voluntary work in aid of them, I haven't really done anything that I considered would be greatly helpful. When I was approached by the producer of the "Rich Mate Poor Mate" reality show in 2010, I immediately realized that this was an opportunity to do something that would make a real difference. That was the chance for me to get into their lives, experiencing the difficulties they are facing, and to then generate some awareness of their difficulties to the public.
When you can't afford the extra money to send your children to tuitions, give them extra skills, or simply spend time with them, this will negatively affect the next generation. Note that schooling in Hong Kong is free, but good schools select students based on both grades and achievements outside of academic studies. Without having extra skills, even a studious student cannot get into a good school. As such, generation after generation will be stuck in poverty.
Straight after I filmed Rich Mate, Poor Mate I kept in contact with the child I was minding, as well as giving free piano lessons to other children I met in the program. I wanted to be hands on in helping them. Unfortunately, my work has had me leave Hong Kong over longer and longer periods, and I've lost touch with them. They've also grown up and have their own lives now. However, given more time, I want to give more children a chance to be lifted out of poverty.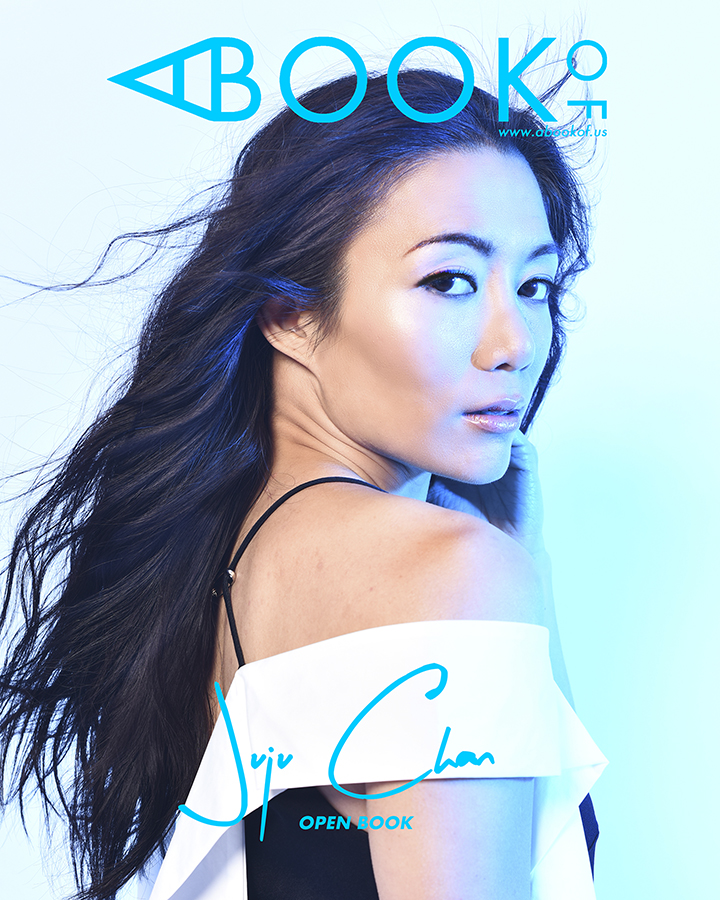 Catch Juju on CROUCHING TIGER HIDDEN DRAGON 2 on Netflix!